Give us a like in the bottom of this page if you enjoy this tips! When we receive 5000 likes, all players will get free ingots in-game!
Dear generals: currently, you can obtain Ingots from recharges, daily quests and sign-in, Nine Prefectures, Battles, Arena, Armored Defense, Guard the Lord, Yellow Turban Rebellion, Battle of Chibi, etc.
Among these methods, recharges are the fastest way to obtain Ingots, along with various social media activities in-game, there are lots of recharge discounts for Ingots. Let's check out a few other ways to obtain Ingots below!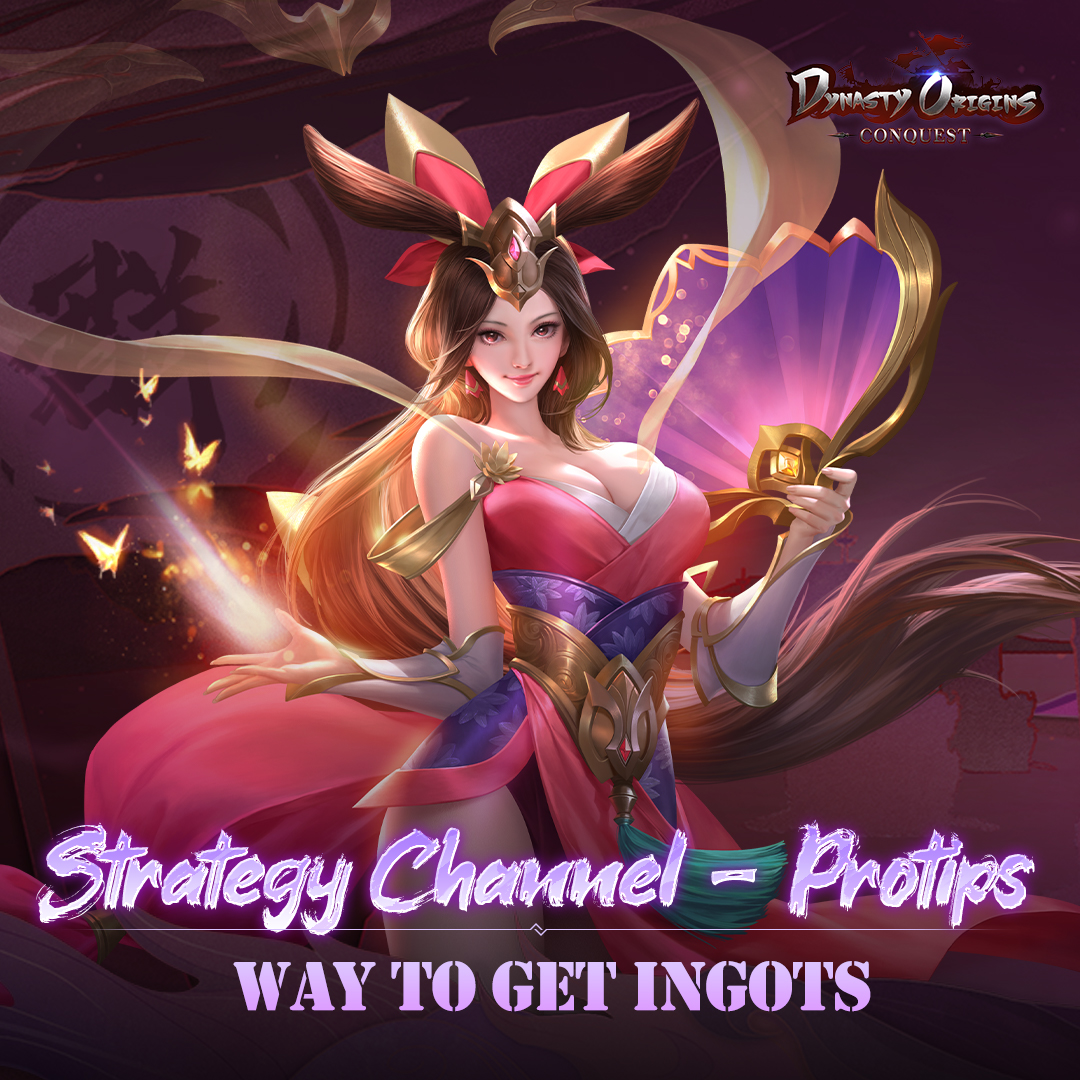 1. Recharge and Ranking Rewards
In the recharge page in-game, on top of obtaining Ingots through recharges, you can also purchase a free Ingot pack once a day. Don't forget to check it every day to claim a free Ingot pack!
In the rankings page, tap the reward button to check the progress reward page. Whenever a player in your server completes a certain achievement, everyone in the server can claim an Ingot reward chest. In this page, there are hundreds of chests available for your server with countless Ingots waiting to be claimed.
2. Daily Quests and Sign-ins
In the Daily Quests page, you can obtain Ingots by reaching a certain level of Activeness each day.
Additionally, don't forget to sign-in at the Sign-in page each day. If you sign-in for a certain number of days in a row, you can claim great rewards such as Ingots!
3. Nine Prefectures, Battles, Arena, Armored Defense, Guard the Lord, Yellow Turban Rebellion, Battle of Chibi, Throne Hunter
In the Nine Prefectures, you can get Ingots 3 times for clearing 15 levels in each chapter. Plus, if you obtain a certain amount of stars in each chapter of Battles, you'll receive extra Ingot rewards. You can also fulfill exploration quests in the Nine Prefectures map for extra Ingots and rewards.
In Arena, Armored Defense and Guard the Lord, you can get Ingots by obtaining certain rankings. The higher your ranking, the more Ingots you'll receive, but even if you don't rank high you'll still receive Ingots!
In Yellow Turban Rebellion, Battle of Chibi and Throne Hunter, you'll get Ingots just by clearing levels. The more levels you pass, the more rewards you'll receive.
4. Facebook and Discord Benefits
There are lots of gift codes shared on our Facebook and Discord channels, that can grant you thousands of Ingots. Don't forget to check these pages frequently for free goodies!
Additionally, we often host special activities on our Facebook page, with random lucky winners!
5. Upcoming Guide Collection Events
This is an event currently in the making, which allows players to write and share guides on various things in the game (such as recommended formations and combinations). By sharing your guides with other players, you'll be able to get Ingots! For more details, please stay tuned to our official Facebook and Discord.
The above mentions the main methods to obtain Ingots in Dynasty Origins: Conquest. Have fun gaming!